The Gullah are African Americans who live in the Lowcountry region of South Carolina and Georgia, which includes both the coastal plain and the Sea Islands.

The Gullah have preserved much of their African linguistic and cultural heritage. They speak an English-based creole language containing many African loanwords and significant influences from African languages in grammar and sentence structure. Properly referred to as "Sea Island Creole," the Gullah language is related to Jamaican Creole, Barbadian Dialect, Bahamian Dialect, and the Krio language of Sierra Leone in West Africa. Gullah storytelling, cuisine, music, folk beliefs, crafts, farming and fishing traditions, all exhibit strong influences from West and Central African cultures.

The following painting is the result of Mr. Majid spending time with his wife and her family who still live and are from Sapelo Island (a state-protected island located in McIntosh County, Georgia) and exploring their culture.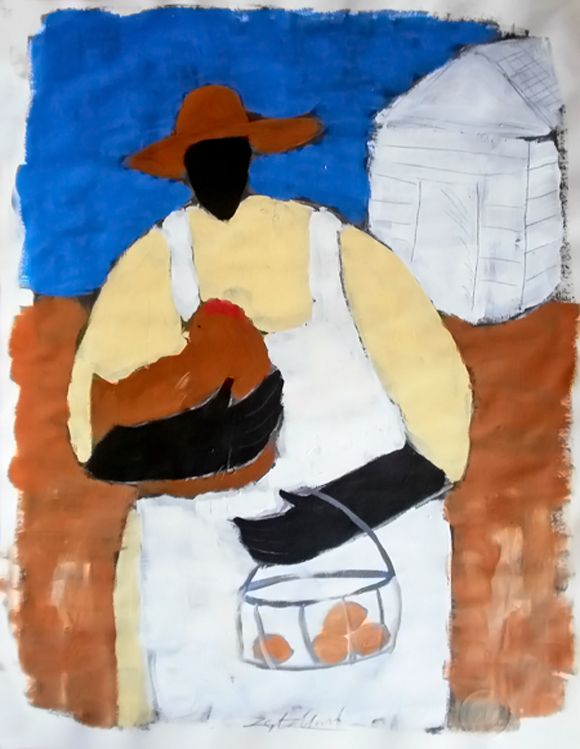 18 x 24, Acrylic on Watercolor Paper - Signed. Date: 2012



SOLD